We are a software development consultancy specialising in developing databases, web sites, web applications and mobile apps. Using our 18 years' consultancy experience we are able to provide an end-to-end design and development service which is bespoke to your organisation.
History
Having previously worked in IT in publishing and manufacturing, Brian Horisk founded the company in 2001 so he could do more work on the web. Iain Leslie joined in 2004 and we have been trading under our current structure since 2011. Our team of six is mostly based in our Cupar office.
In 2016 Horisk were one of just 20 international, UK and Scottish companies to be awarded a place on the Scottish Government Application Design and Development Services (ADDS) framework, and are a supplier to the Crown Commercial Service Digital Outcomes and Specialists framework and the Scottish Government Dynamic Purchasing System (DPS) 2.0 for Digital Technology Services.
Approach
We engage with our clients in an approachable manner, doing our best to avoid jargon, and advising on the most suitable solution to meet or exceed their needs while delivering a bespoke development service for a user-friendly result. Our solutions are developed using industry standard platforms to ensure that our solutions are robust, functionally rich and meet our client's needs, and that on-going maintenance and support is as simple and transferable as possible.
Our clients trust us to develop business critical, user-friendly applications, support them over the long-term and upgrade them to meet changing requirements over time.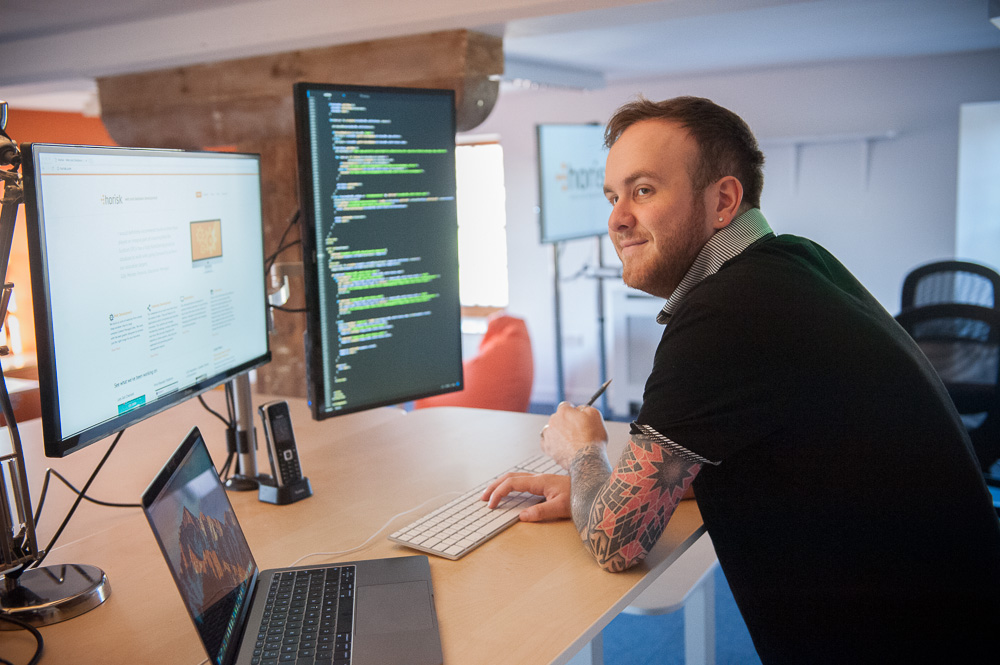 Recent customer feedback includes:
"Horisk have created an invaluable new resource for community co-production of rock art data. The website and data input system are very user-friendly, despite their complexity, and will underpin research and understanding of Scotland's rock art now and into the future."
Dr Tertia Barnett, Principal investigator, Scotland's Rock Art Project
"Value has been added throughout the process by effective listening and understanding"
Marilyn Workman, Community Initiatives North East Fife.
"Working with Horisk was one of the easiest processes we have ever had with a supplier"
Beyond Adventure
Our client list includes:
Beyond Adventure
Children and Young People's Commissioner Scotland (CYPCS)
Historic Environment Scotland
iTrainScotland
Loch Leven Equestrian
National Museums of Scotland
Rape Crisis Scotland
Royal Odonto-Chirurgical Society of Scotland
Scottish Schools Education Resource Centre (SSERC)
Scotland's Charity Regulator (OSCR)
Scottish SPCA
Span Access
Supreme Council for Scotland
The Art Newspaper
The London School of Economics
The Robert Gordon University
Tradeprint
Transvercia
University of St Andrews
University of West of Scotland
Wood Mackenzie